Every citizen in the world deserves to be loved and live in peace. So…Make Love Not War. Unfortunately that is not always the case as some humans think they are superior and have the right to dictate to others. Just when you think the world is good another situation arises to disappoint. Consequently we need to keep expressing the need to maintain peace.
Therefore the anti war "Make Love Not War" is so apt a call in these times. This sticker shows your support for the ideal of a peaceful world where everyone is respected.
The universal peace symbol and the rainbow flag inspired the concept. First, the rainbow colours surround the peace symbol. Then the quote "Make Love Not War" forms a ring over the rainbow. Together these express the ideal of peace for all.
Where would you display the sticker? Perhaps put it on your drink bottle as in the picture. Some like to cover their computer with many stickers. Others might stick it on their notebook.
You can buy the sticker from my Redbubble shop here.
Furthermore, you can explore the full range of products the design is available on here. For example, the products below are some of my favourites.
If you like to tell the world you want peace, then you may also like this design. Make Peace Not Pieces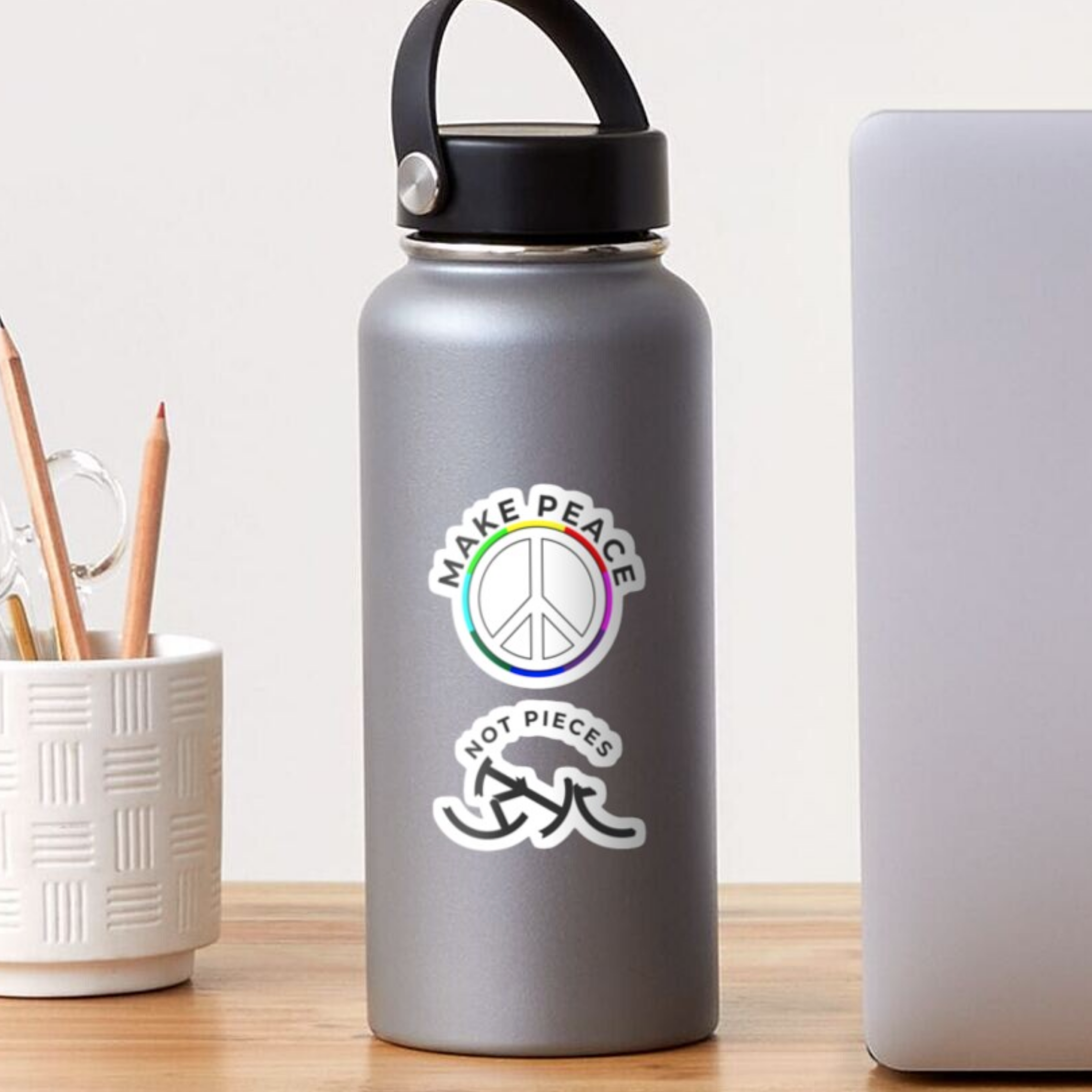 Explore the full range of products with this design here.
Do you have an idea? Perhaps you can give me some inspiration for a new design. Then Contact me with your suggestions and I'll see if I can design it.